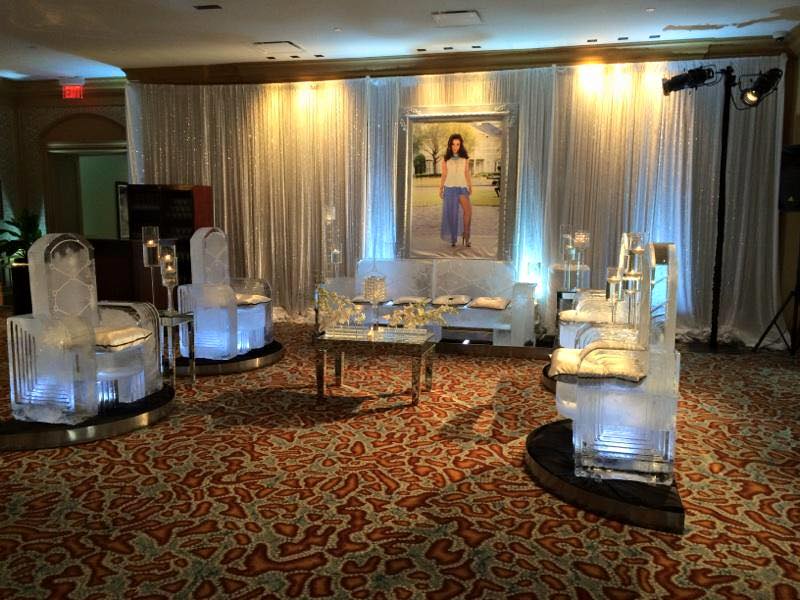 At Ice Designs, our sculpting and customization capabilities extend to meet every need. Whether you're looking for a beautiful sculpture for your formal event or you want an ice luge in Houston, TX as the centerpiece of your next celebration, we're ready to bring it to life with stunning detail and clarity.
Customization
Design options to coordinate with your event are endless. Weddings, company events, birthdays and graduations, we can provide something for any type of event. Much of our work is custom
Standard size sculptures are 3.5 feet tall; width varies by design.
We can provide color or freeze flowers, pictures or artwork inside.
We provide all equipment and lighting to display your sculpture (upon request).
Take-down service is also available (upon request).
We encourage our customers to order at least a month prior to their event, giving us time to customize everything to meet your specifications. Once crafted, our ice sculptures typically last from 6-7 hours in a controlled temperature environment.
Ice Bars
From huge ice luges to small ice shot blocks in Houston, TX, we're masters when it comes to combining alcohol and ice! Our ice bars (standard 8.5'x4') are one of the most popular, exciting centerpieces you can add to your event! Whether you're hosting a gala event with a champagne luge or putting together a birthday bash complete with shot blocks, we'll give your guests an experience they're sure to remember.
Sculptures
We hand-sculpt a variety of different sculptures, great for any event! From animals to wedding-themed designs, we have a number of general options that can be customized for your needs. Choose from any of the following: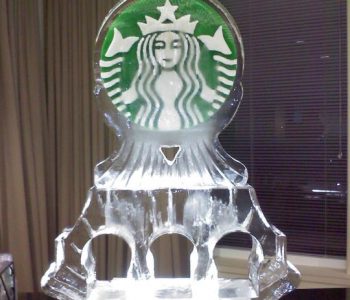 Ice Images
We manufacture our own specially-formulated crystal-clear ice blocks. This gives us the capability to freeze-in pictures, flowers and other images. Let us design your ice sculpture with the ideal image for your event—whether it's a multiple-block sculpture or something as small as a centerpiece.
Ready to design your own ice sculpture and see it brought to life in stunning detail by master sculptors? Reach out to Ice Designs today at 281-213-9662 to begin discussing your needs.